Tekserve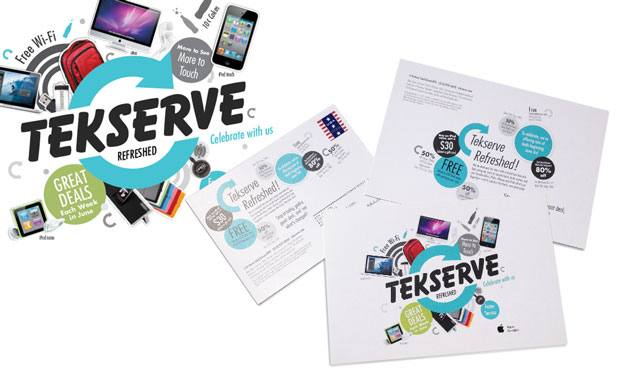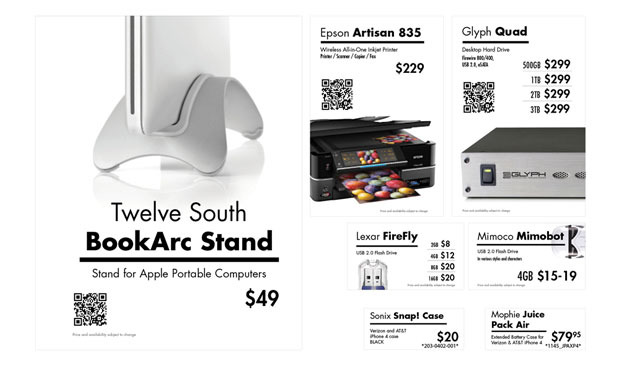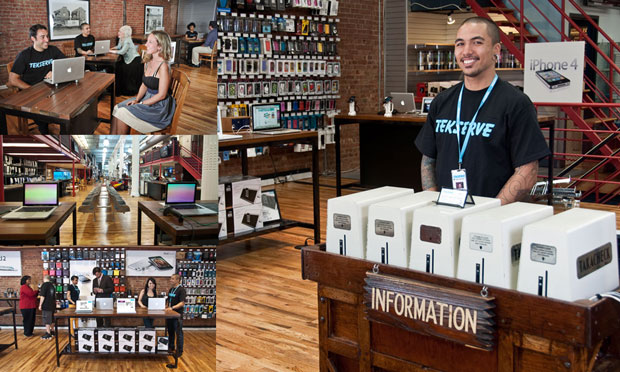 Designed full marketing campaign, branding, postcard mailer and hand-out, print ads, web ads, merchandising overhaul, and was the Art Director for corporate photography.
After several years, Tekserve, a local Manhattan Apple retail and service specialist, decided to redesign their brick and mortar store layout changing their furniture, traffic flow, and merchandising. They needed a full marketing campaign that would announce these new improvements to the local New York community.
Advertisements were published in New York Times, New York Magazine, Time Out, Village Voice, L-Magazine, and billboard placed in at nearby newsstand kiosk. Postcard announcement was mailed out to customer list of 20k and handed out in store.